UMBRELLA FOOTBALL
Football kits have funny way of feeling quite dated quite quickly, before nostalgia takes hold with added emotions of almost and what-might-have-been, bringing them full circle back to the cool camp again.
The pattern and detailing is often quite incredible and can reverberate to the point of round the block queues and sell-out shirts – see Nigeria just this year.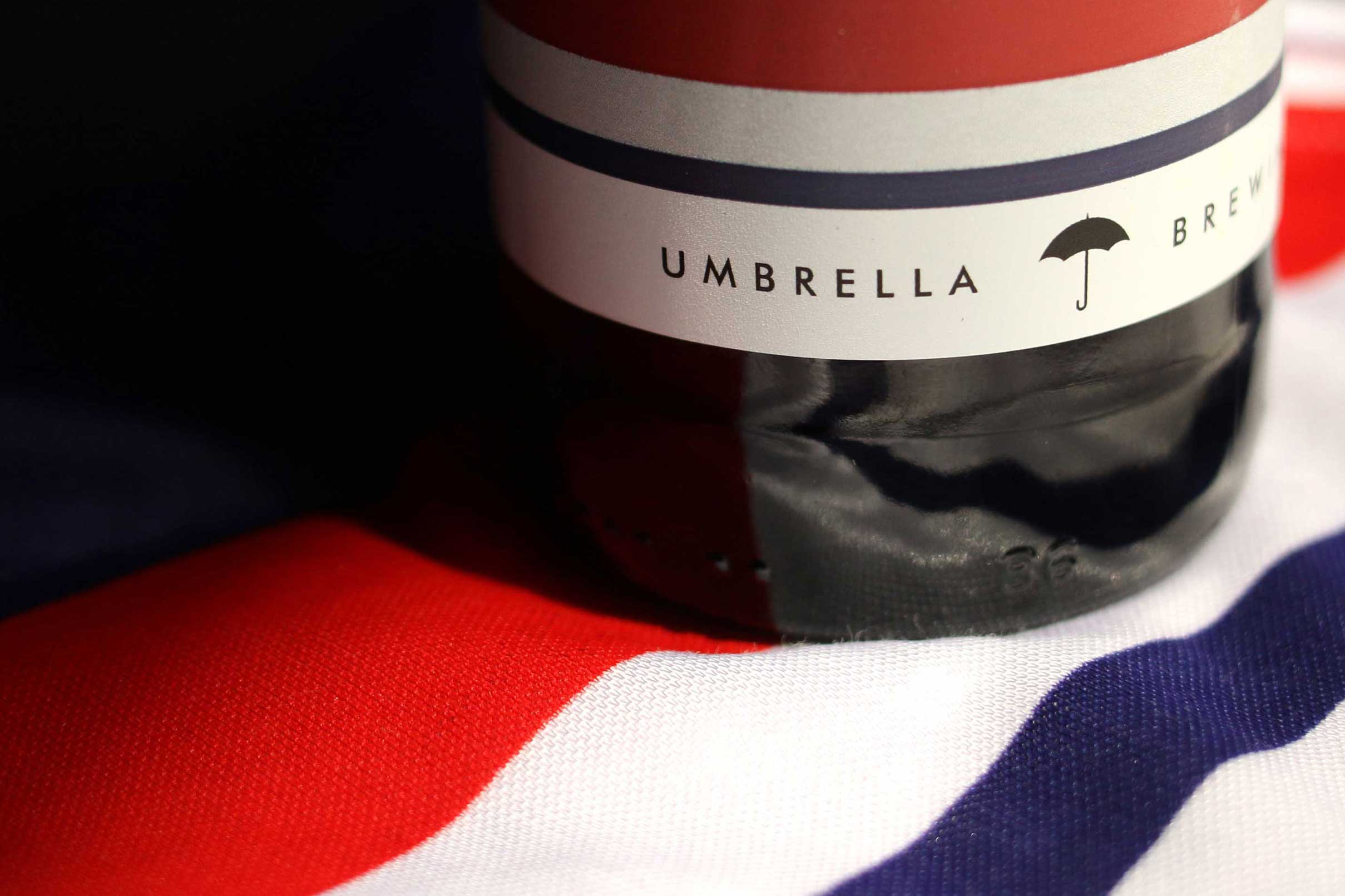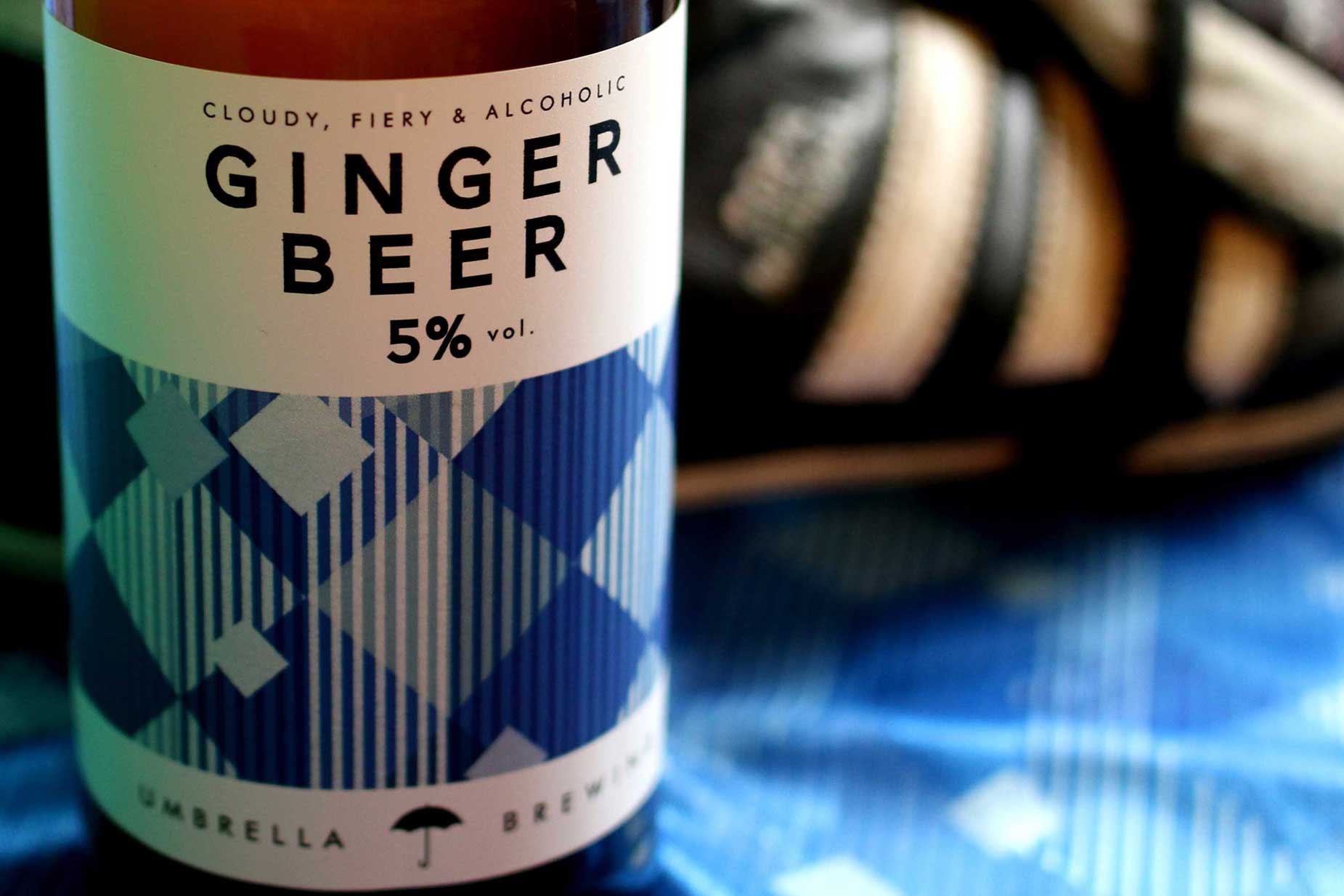 "Starting with England, two kits made the cut, the first being 82's Admiral design"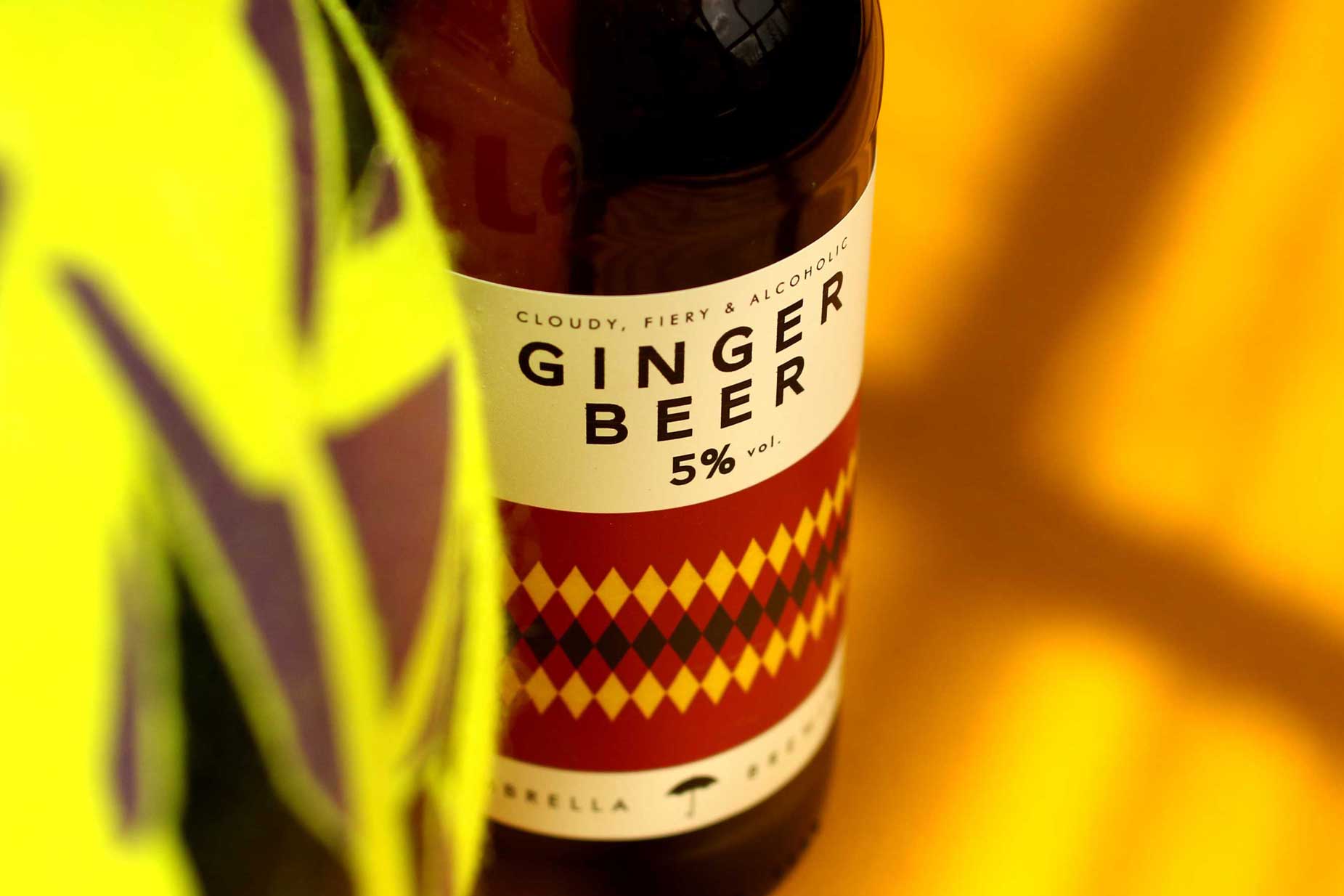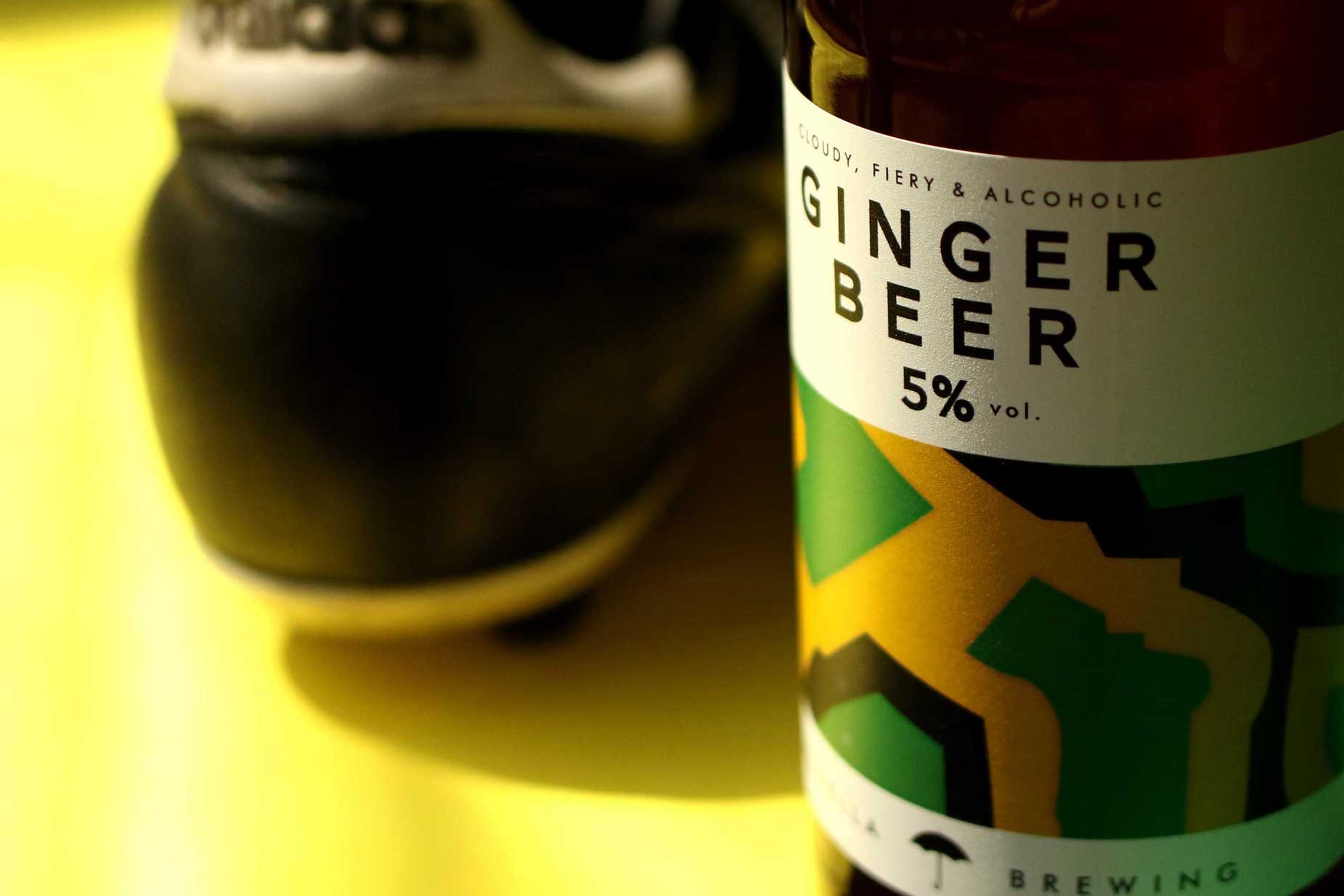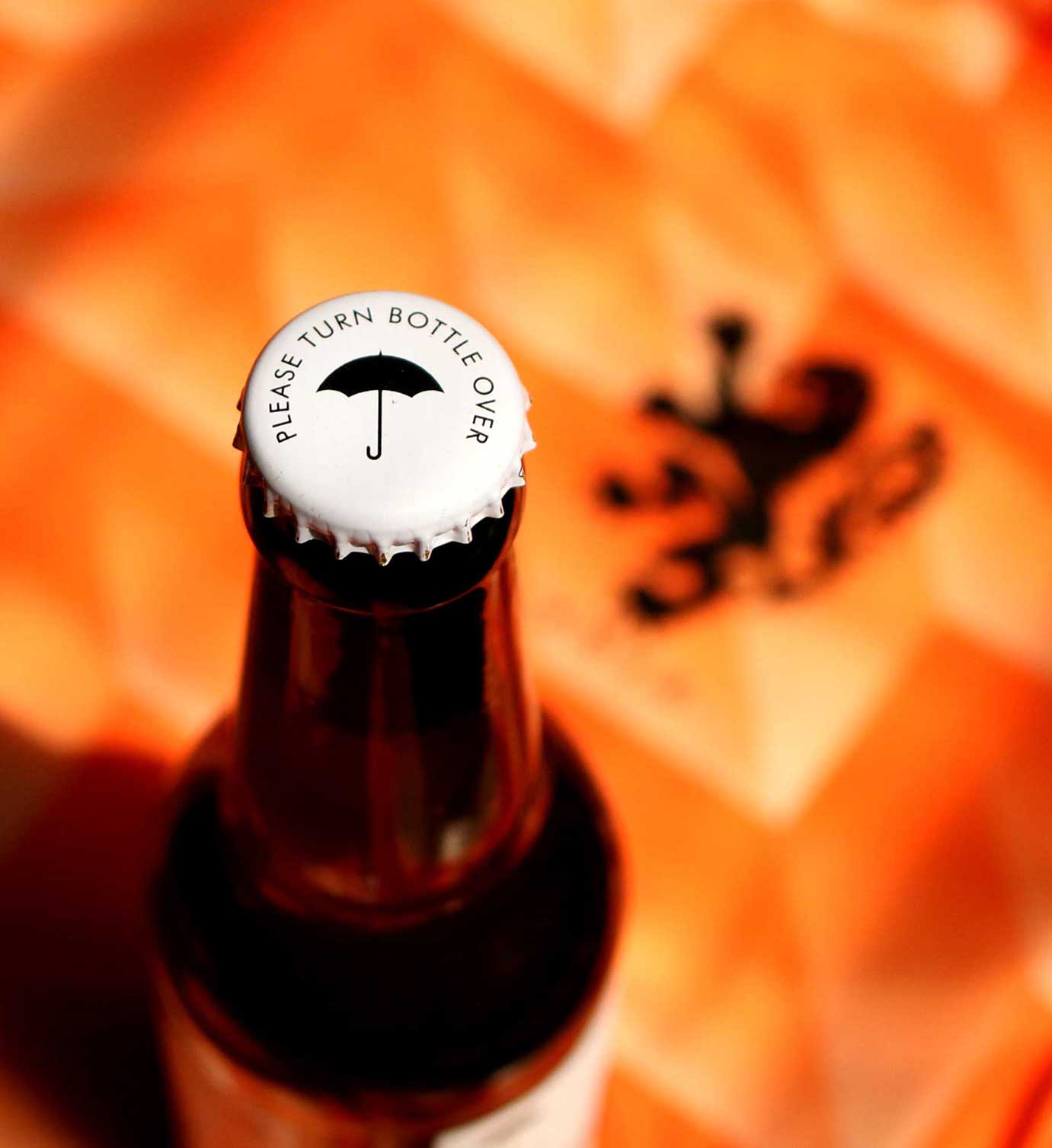 In time for the 2018 World Cup, we've decided to reminisce a little and take inspiration for our next set of labels from some iconic international football kits from days gone by. The kits chosen reflect where we actually source the ingredients and brewing equipment for our wares, which is of course, brewed here in London, England.
Starting with England, two kits made the cut, the first being 82's Admiral design which was flaunted briefly at the world cup held in Spain that year. Future England bosses Kevin Keegan and Glenn Hoddle both wore this kit, and saw them somehow knocked out in the second round still having not lost a match. The kit's distinctive red, white, blue stripes have kept it in the national consciousness each time a tournament comes around.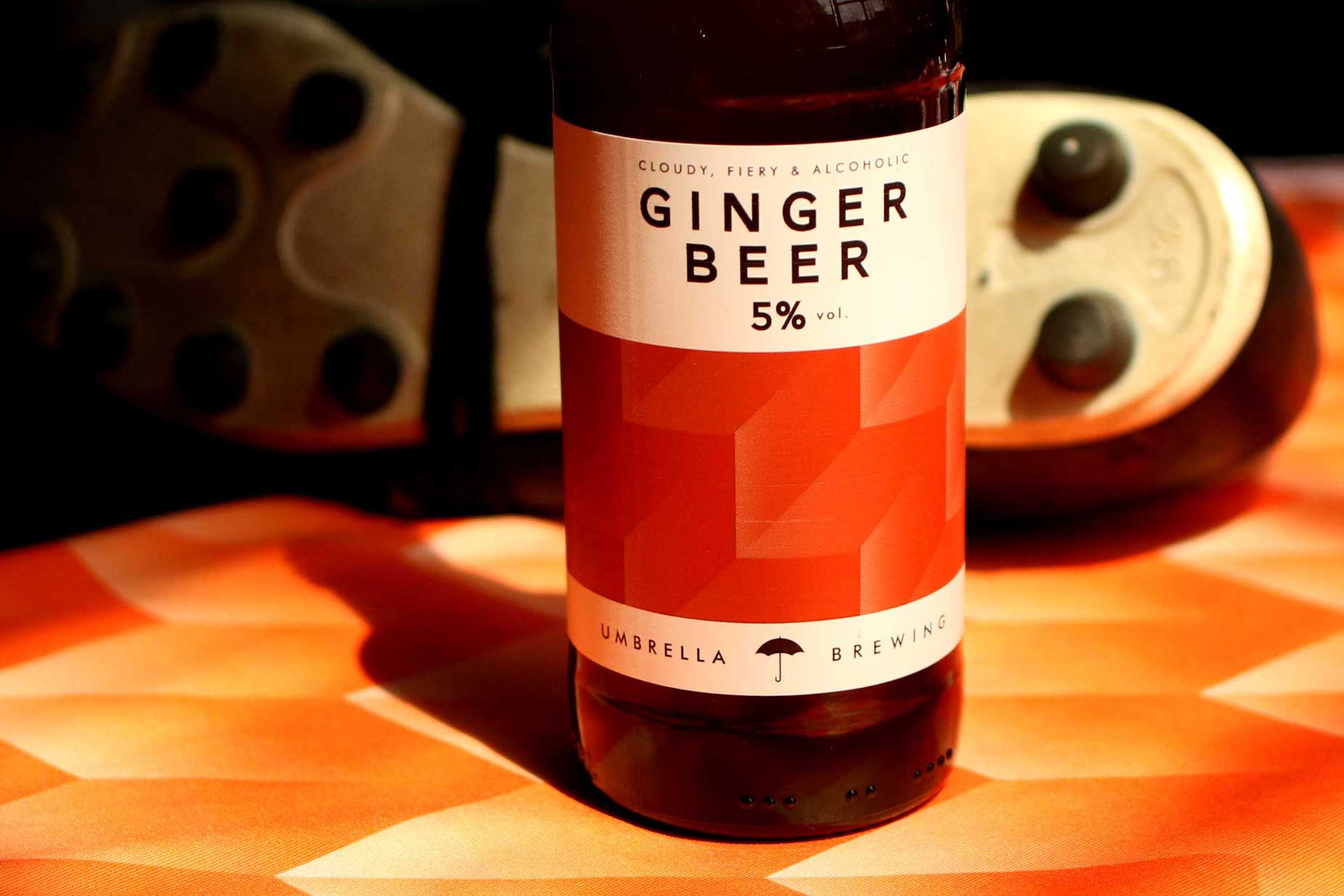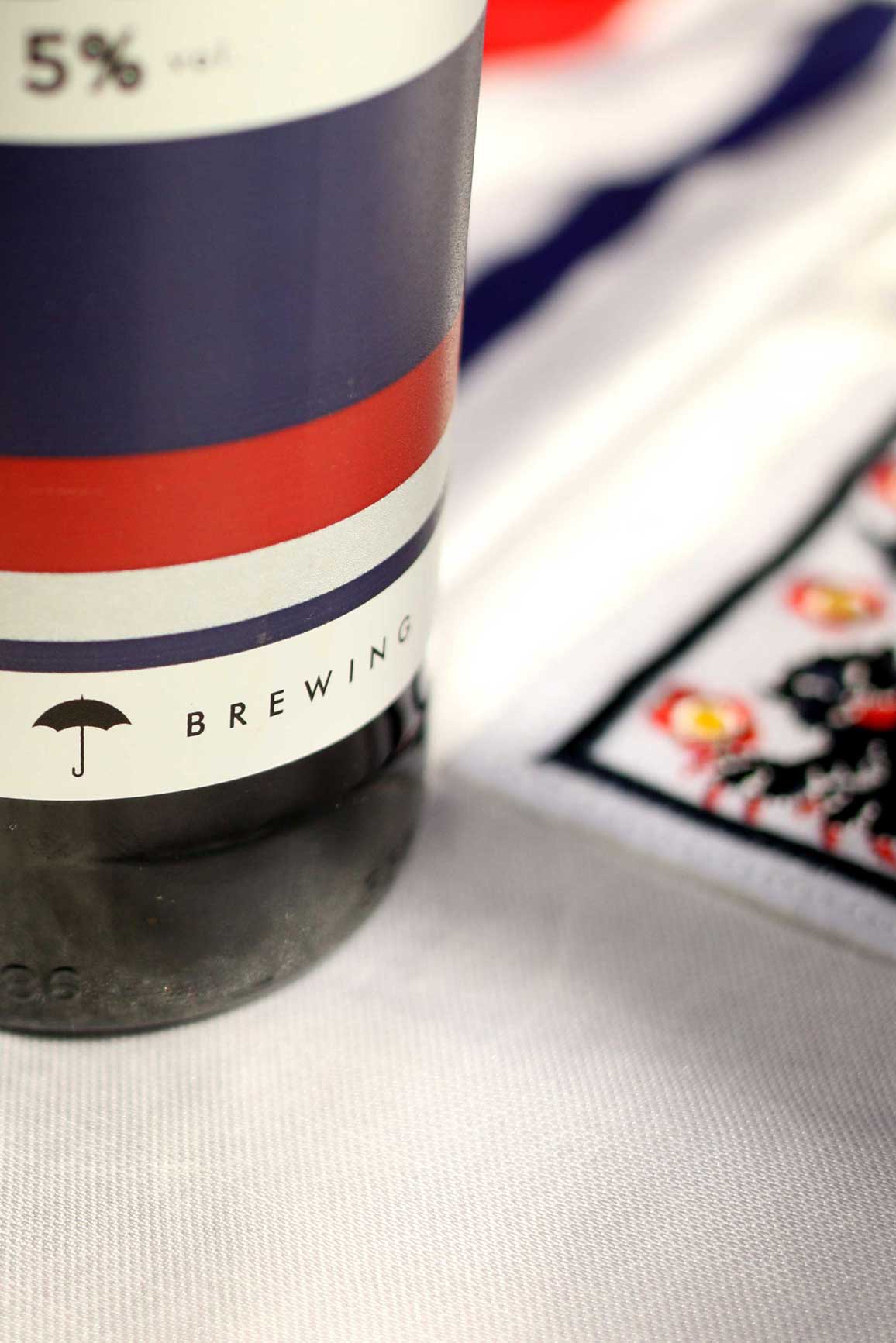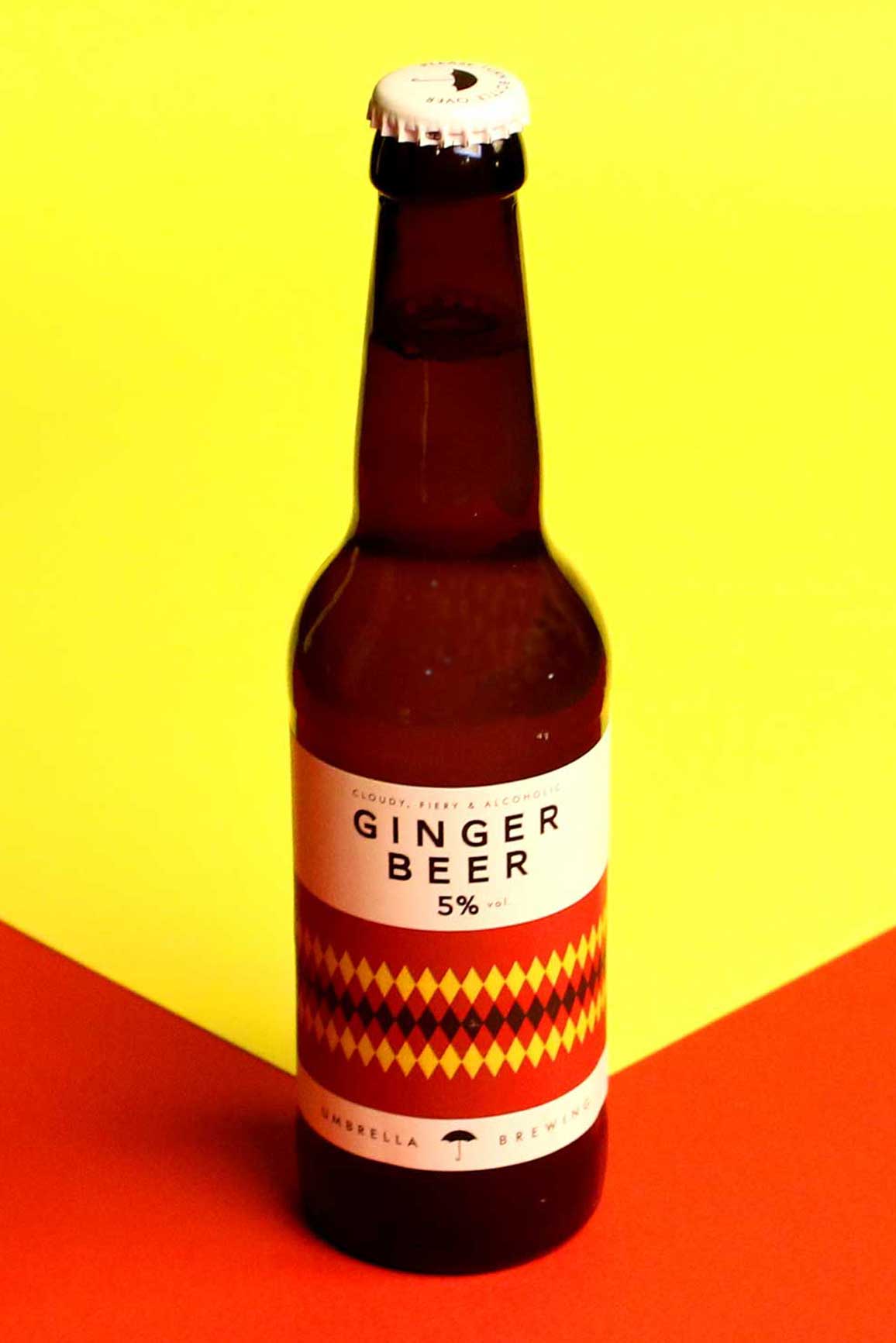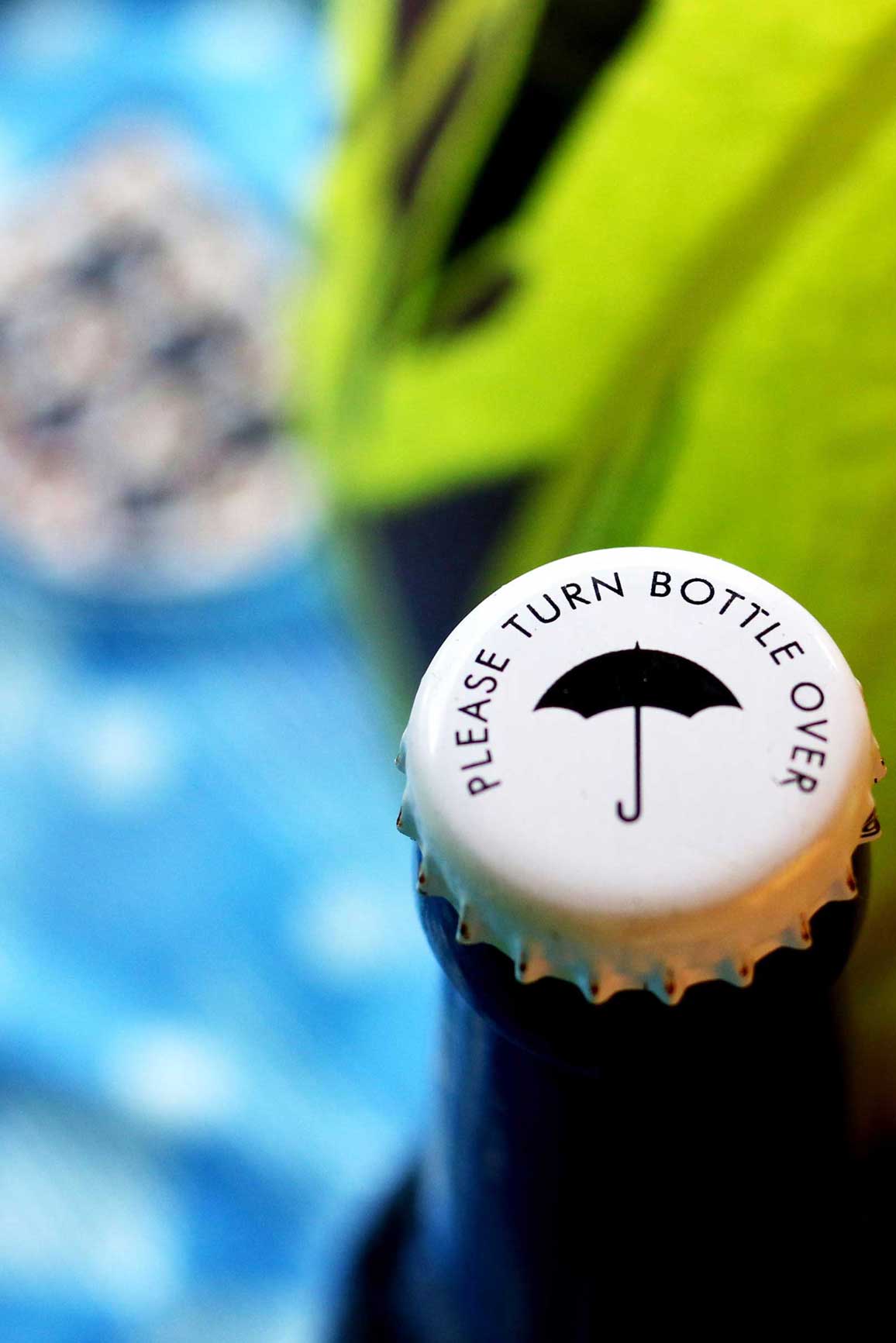 The second England jersey to acquire an homage was Italia 90's 3rd kit. Presided over by Geordie legend Sir Bobby Robson, this world cup is remembered for being so close, missed penalties and Gazza's tears. The quadrangled design on this kit was certainly bold for the time, but it is probably England's most famous 3rd kit ever. Also worn by Bernard Sumner of New Order in the video to the legendary 'World In Motion'. A stone-cold classic.
Also featuring, are Belgium's '84 kit and Spain's '94 effort, both sporting diamond detailing, which emblazons our bottles. Jamaica's only appearance at a world cup is celebrated with Kappa's design from France '98. And finally with nod to those who couldn't make it, Holland's '88 kit, a design masterpiece, is honoured too.
5% Vol.
Available bottled:
330ml bottles