Stable Whitechapel
16-18 Whitechapel Rd, London E1 1EW
Tel: 020 7377 1133
We're pleased to announce that Stable, the south of England's fastest-growing family of pizza restaurants, are now the latest stockists of our Kentish apple cider.
As well as making a damn good pizza, they pride themselves on their extensive knowledge of apples and all things cider-related, with their team of 'Cider Masters' often on hand to point punters in the direction of the best brews.
That such experienced heads believe we make the cut is more than flattering, so we're chuffed thanks guys.
We're starting out in their Whitechapel store, but hopefully you'll soon be able to find us wherever you find them.
Head on down Whitechapel way for a slice of their finest, and a tall sparkling glass of ours.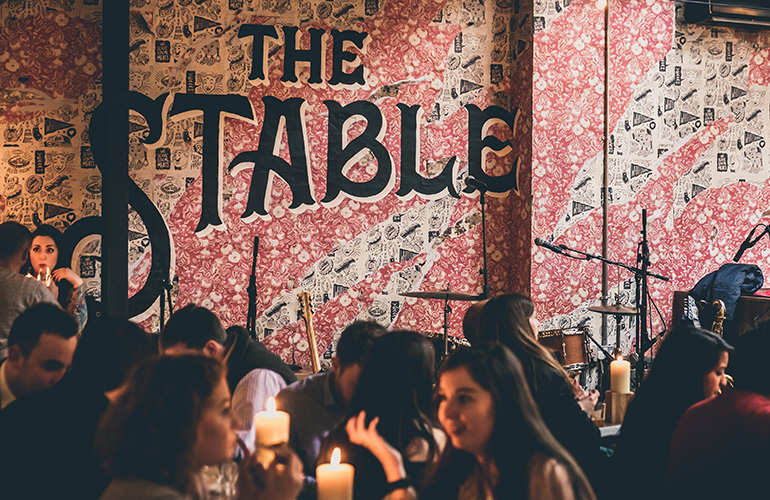 Check out their site: stablepizza.com
Address: 16-18 Whitechapel Rd, London E1 1EW